PTFE Laminated Fabric
for solar laminator mainly consists of high-performance fiberglass which is dipped with PTFE resin by the dipping machine. Generally speaking, the small-size laminator requires 1.25m in width; the large-scale laminator requires 1.8m, 2.0m, 2.2m, 2.4m; both of them require different length, generally not less than 6m. Its colors are brown, black and white; the grain is plain.
Two principles are adapted by us. One principle is to use laminating materials on the backing sheet. The layers are covered as "PTFE fiberglass fabric+ glass+ EVA+ battery piece+ EVA+ backing sheet+ PTFE fiberglass fabric". It is available to prevent EVA from sticking to the laminator. The other one is to use as a conveyor belt to transport the battery sheet in the automated laminator. The proper grain plain and strength are most suitable to work in the vacuumizing process.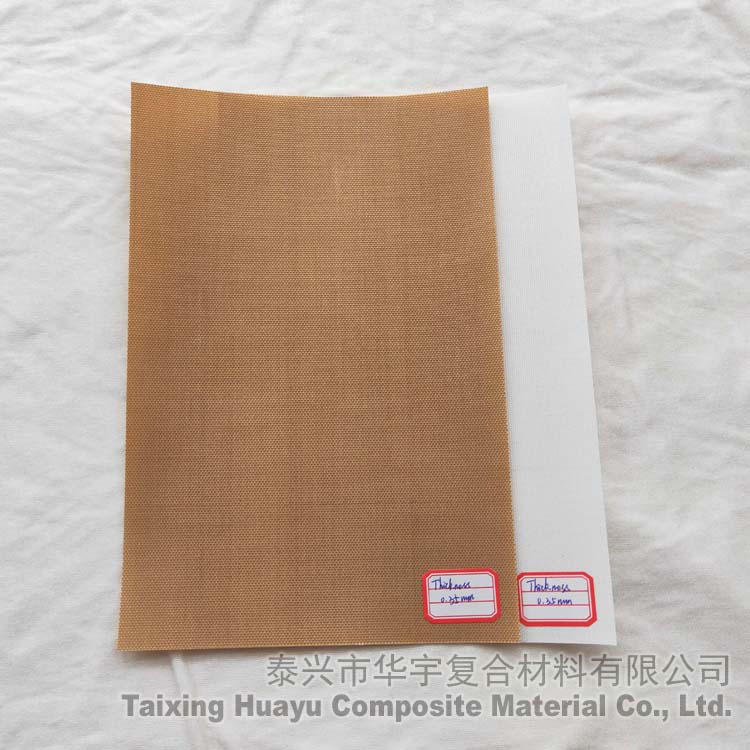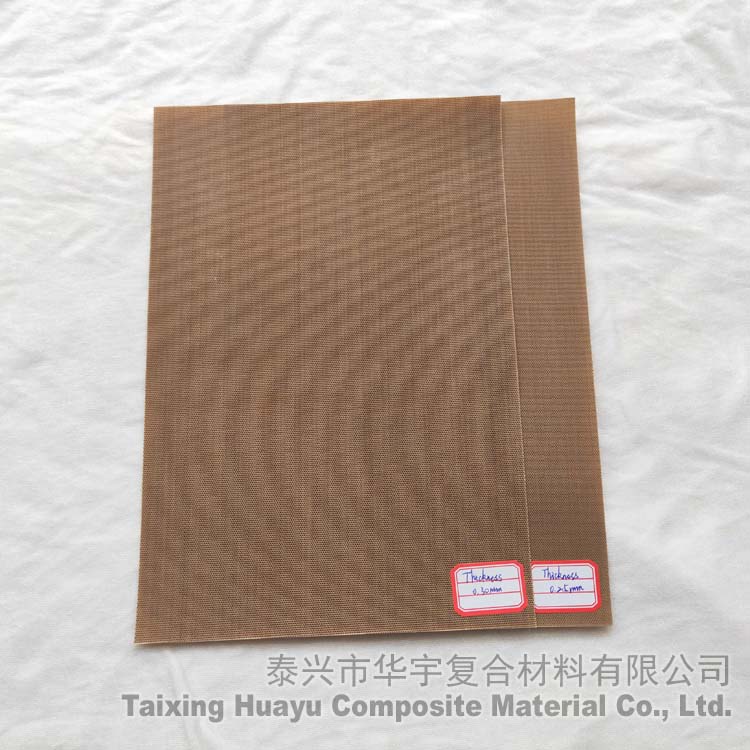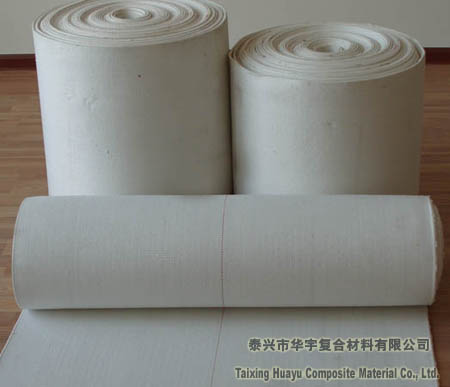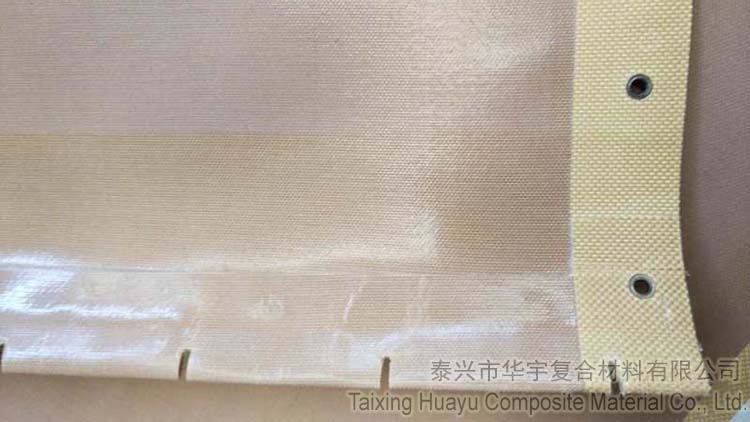 PTFE Laminated Fabric
is an application of
PTFE fiberglass fabric
utilizing its three characteristics of good anti-adhesiveness, plain weave and surface tension. It mainly
includes HY-F025( 0.25mm in thickness),HY-F030(0.30mm) and HY-F035(0.35mm) in Item No..