PTFE glass fiber adhesive tape 0.45mm is made from high-quality electronic-grade fiberglass cloth impregnated with PTFE (polytetrafluoroethylene) emulsion on the surface and then coated with silicone pressure-sensitive adhesive. It is a high-temperature resistant tape produced with a more complicated process. It is widely used in the welding process of the solar energy industry, which can not only effectively protect the work surface, but also improve work efficiency and product quality.
Features:
1. High strength and wear resistance.
2. One side is anti-stick, not stained, and the other side is adhesive, which can be pasted on the working platform to play the role of fixation and protection.
3. The brown surface has clear texture and strong graininess, which can meet certain working environments that require texture. (Used for high temperature welding on the backing plate)
4. No degumming, no residual glue.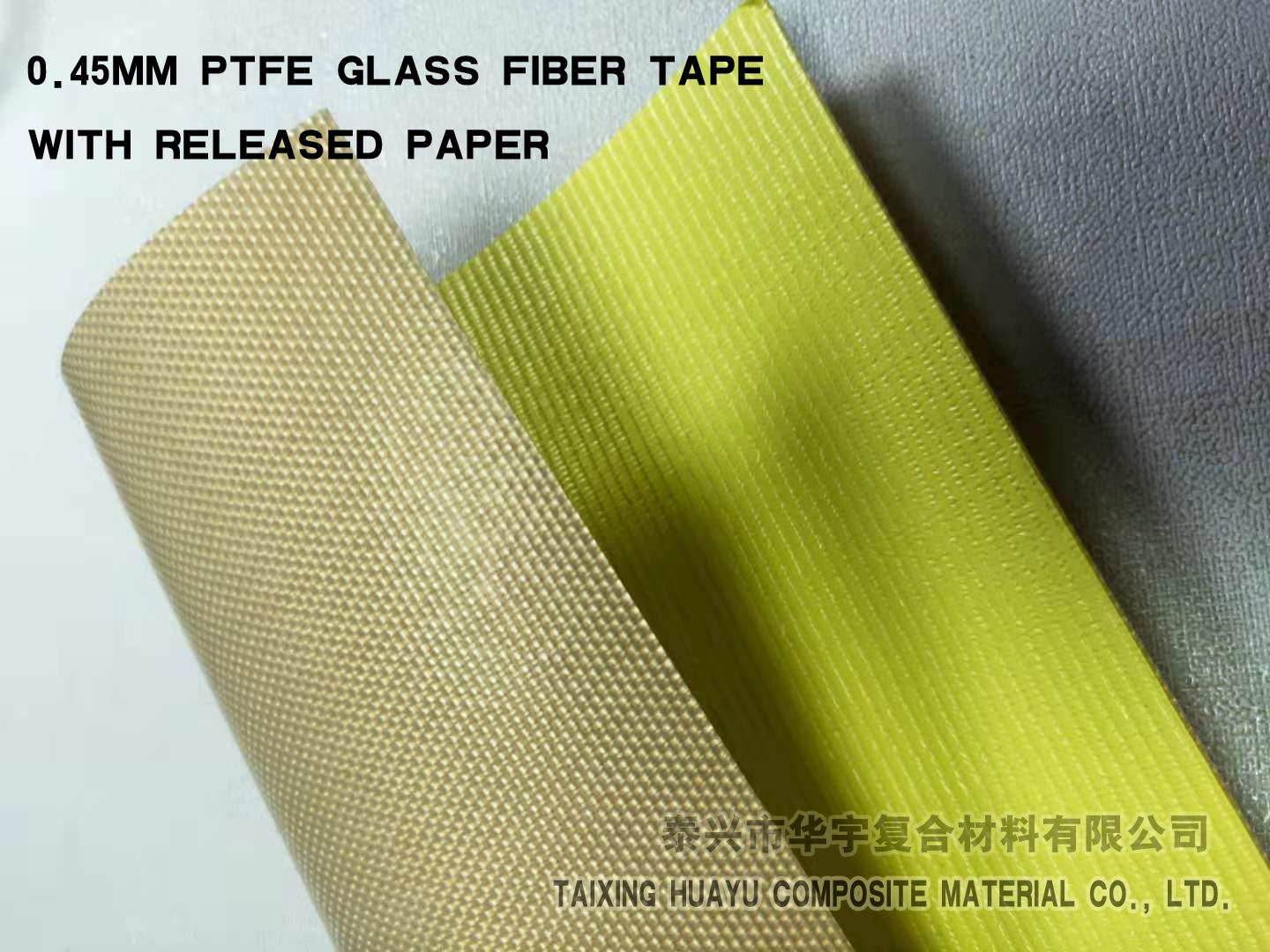 Thickness: 0.45mm
Width: cut as required
Length: 10-50 M
Color: brown